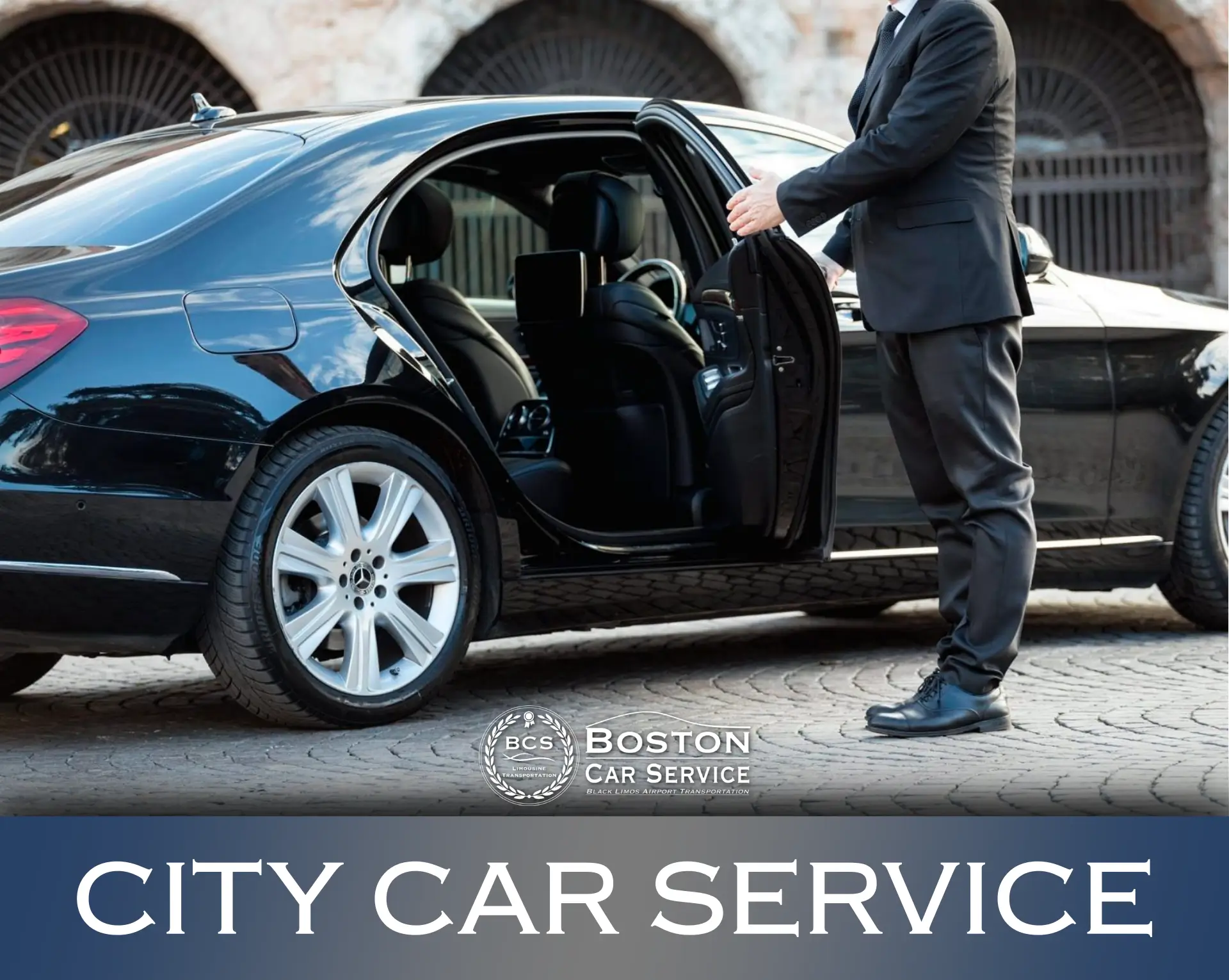 City Limo Car Services in Massachusetts
When looking for a Massachusetts limo service, there are several things to remember. The first is safety. You want to ensure that you and your group are safe and comfortable. Secondly, you want to make sure that the price is affordable to afford the service. Thankfully, there are several different limo companies to choose from that will give you the best City Car Services.
Boston Car Service is an excellent choice if you're looking for a dependable limo service. Its courteous staff will make sure you arrive on time, and they'll make sure you have the car that you booked. Limousines are more luxurious than party buses, with spacious leather seats, legroom, and roomy storage compartments. However, limos are more expensive than buses, so budget accordingly.
Boston City Car Services
If you are a tourist in Boston, you will be pleased to know that several car services can take you around town. The city is a historical and engaging place to visit, and a Boston limo car service will take you to the sights and sounds that are sure to make your visit worthwhile.
Boston car services are an excellent option to alleviate holiday stress and quickly get your holiday shopping done. Even corporate business traveler's may want to take advantage of Boston town Car Services to make their travels more convenient. The city's traffic will almost double during the holiday season, so using a limo is an excellent option to avoid clogged streets.
Boston Car Services can also be a good option if traveling to or from the airport. These limo services ensure you arrive on time for your flight and can even get you to the Logan Airport without any trouble.
Limo Services in Plymouth MA
Limo services in Plymouth, MA, can take you to the airport in style. This company provides black car services and is very professional. They understand that you need to be treated like royalty while traveling. Boston service can offer a comfortable black limo car to take you to and from Logan Airport.
Car Service From Boston to Hyannis
If you're visiting Hyannis from Boston and want to avoid the hassles of public transportation, you might want to consider hiring a car service Boston to Hyannis. These services provide personalized chauffeured transportation services, so you can relax and enjoy the ride. Whether traveling with a large group or a single traveler, they can accommodate your needs.
Hyannis is a picturesque village on Cape Cod's peninsula. While visiting the area, you can explore the pristine beaches and historical sites. The town's pier is the oldest tent theater in the country, and Main Street is home to quaint shops and great restaurants. Additionally, you can check out the John F. Kennedy Airport , Museum and Memorial.
Boston Limos can provide a flat-rate car service to and from Boston Logan airport. The service can also offer flat-rate rides to the Cape Cod ferry terminal.
Limo Service from Boston to New Bedford
If you want to take your big day to the next level, consider using a limo service New Bedford. These limousine companies offer a variety of limos, from classic black cars to luxury SUVs and hummer limos.
The prices vary depending on the type of vehicle and the number of passengers. Remember that prices vary widely by city and state, so it's a good idea to compare prices before booking.
The airport car Services in New Bedford is a charming town that offers plenty of things to do. The city Car Services is an excellent way to travel towards your destination for family vacations.  as it has several attractions for all ages. Families will enjoy visiting the New Bedford Whaling Museum, which has a half-scale model of a ship and historical artifacts. You can also take your kids to Buttonwood Park Zoo, a 97-acre park with playgrounds and ball fields. You can also visit the New Bedford Museum of Glass, where you can view a variety of glass artifacts.
Nantucket Car Services in City
If you're planning to travel to Nantucket Island, you may want to take advantage of the Nantucket car service. Several stops throughout town, including Broad Street, in front of the Foulger Museum, and Main Street. However, be prepared for traffic in Nantucket city, which can become gridlock during peak season. Similarly, parking on the island can be a nightmare.
Cambridge Limo Service
Cambridge limo service to Boston Logan Airport offers various services, from Logan airport pickup and drop-off to door-to-door airport service. Many limo companies provide this service, making it a convenient choice for passengers wishing to arrive in style and comfort. Most limo services to CAMBRIDGE offer door-to-door service, which allows you to come and depart without worrying about finding a parking spot or booking a limo car at the airport.
City Car Service in Salem
South Salem is an excellent choice if you need a car service to the airport. This town has a vibrant population and offers a wide variety of vehicles to accommodate your needs. Boston town car Service to Salem provides prompt service to customers. We operate a modern fleet to offer you the best possible car service.
Prices vary by location. For more information about car service prices from Boston to Salem, please contact the company listed below. If you are planning a long journey, consider using a limo company with a fleet of luxury vehicles.
Worcester City Limo Services
Black Car Service is a luxury travel service that provides luxury travel in Worcester limo service, Massachusetts. Boston Car Service offers luxurious limos to passengers in the Worcester area, and their professional chauffeurs understand the importance of timing. They also provide clean, smoke-free vehicles and PAX-certified chauffeurs. Their airport transportation services include both airport pickup and drop-off services. They are a leader in the field of luxury ground transportation in Worcester.
Car Service in Danvers, MA
When looking for the best car service in DANVERS, Massachusetts, you should go with a company that offers different types of limos. Boston Car Service is a company that provides black car services in Danvers. Those in Danvers, MA, can also use the airport transportation service offered by Boston town car service. It also provides you with a limousine at Danvers to Boston Logan Airport.
Car Service in Gloucester, MA
If you're planning a special event, consider a limo service in Gloucester, Massachusetts. Gloucester is located on the beautiful Cape Ann. It's an important center for the fishing industry and a popular summer destination. Its beaches and landscape make it a lovely place for a vacation. Hiring a Boston car service will allow you to visit all of the area's scenic spots without worrying about getting lost or struggling to find a parking spot.
Martha's Vineyard Car Services
If you're planning a trip to Martha's Vineyard, you may wonder how to get around town. Thankfully, various car services are available to accommodate your needs. Several options are available if you need transportation to and from the airport or want to explore the island by bike.
Limos are available at both the Oak Bluffs and Vineyard Haven ferry terminals. If you're staying on the island, you can also arrange for a private Boston limo service. This option is ideal for those who don't want to rent a vehicle but want to make it as convenient and stress-free as possible.
Some party buses serve many of the island's beaches. The schedules vary, but the service is reliable and inexpensive. You may also wish to consider cycling on the island for your comfort.
You can also take the Martha's Vineyard ferry from Falmouth to Woods Hole. However, if you're staying in Falmouth, you should consider booking a limo service to Woods Hole. Regardless of your travel plans, you can be sure to enjoy the beautiful white beaches and crystal-clear seas.
Cape Cod Car Services
Look no further if you need a professional black car service to get to the Cape Cod area. Boston to Cape Cod car services are reliable, affordable, and can meet all your needs. These services have high-quality chauffeurs and focus on customer satisfaction. Each limo driver is highly trained and courteous. They will treat you and your belongings with respect and ensure that you have an enjoyable experience. With the help of car service to Cape Cod, you can enjoy the day in style and comfort.
Finding a City Car Service in Rhode Island
To make your vacation in Rhode Island memorable, you must hire a black limo car service. Whether traveling on business or for pleasure, you'll need a car service that's flexible enough to meet all your needs. Whether you're going to a restaurant for a dinner date. City car services can make your trip more accessible and enjoyable.
When you need a car service in Rhode Island, you need one that can meet your needs and provide you with professional service. Several companies in Rhode Island offer car services to the public. These limo companies have affiliates in many cities throughout the state.
Car Services in Providence, Rhode Island
If you're looking for a quality car service in Providence, Rhode Island, you have come to the right place. When choosing car services in Providence, finding one with a diverse fleet that can cover the territory you want to go to is essential. The city is home to many attractions, many of which are spread over a large area. Hiring a professional car service will reduce the time it takes to get from one location to another and make your trip more enjoyable.
Newport Limo Service
If you're planning a wedding in the Newport area, we recommend that you consider a Boston to NEWPORT limo service for your wedding day transportation. These professionals can coordinate drop-offs and pickups to meet your specific needs, and their limos are up-to-date and safe. They'll also work with your wedding planner to ensure everything runs smoothly. Boston car Service near me is also maintaining the Best Airport Transportation
Warwick City Car Service
Prices for a car service in Warwick start at $85 and go up to $350. Depending on your destination, the price will vary based on your needs. For example, the price of a ride to the airport may be higher than the price of parking, so you may want to compare prices with other service providers in the area.
Car Service in Middletown City
The town of Middletown is located in Rhode Island and easy way of Limo Service to logan Airport Boston Ma. It has a population of about 28,450 people. Many residents earn good incomes from local dairy farms and other top employers. They have a taste for fine things and want to arrive in style when they attend a special event.
A luxurious Black car service can make the trip even easier if traveling to Middletown. Their service is available for airport transfers, local train stations, cruise terminals, and other destinations.
Middletown, Ohio, to O'Hare airport (ORD) is about 288 to 299 miles and takes approximately 5 hours, 17 minutes to five hours, and 5 minutes. You may need extra time for road construction and security checks.
Lincoln Car Service to travel in City
Whether you need to get around Lincoln, RI, in style or want to make an elegant entrance. the Limos of Boston town Car Service can help you better way. It offers a stunning selection of luxury vehicles, including stretch limousines, executive Mercedes Sprinters, and full-size motor coaches. They can also accommodate special requests like antique cars or vintage trolleys. The company is available around the clock and can provide a customized transportation solution for your needs.
Car Service from Boston to Charlestown
If you're planning a trip to the Boston area, you might wonder how to get from Boston to Charlestown. Charlestown is located on the peninsula just north of Boston. Initially, it was a separate town, the first capital of the Massachusetts Bay Colony. On January 5, 1874, it was annexed into the city of Boston.
Since its founding, the community has had a substantial Irish American population. Although the town's historic architecture and proximity to downtown Boston have preserved its colonial feel, it has also changed dramatically in recent years. Consider booking a car service in advance to make your trip to Charlestown as stress-free as possible.
City Car Service From Boston to New Hampshire
If you're staying at a hotel in the Seacoast region of New Hampshire, you can arrange car service from Boston Logan Airport. If you're in Boston for business or pleasure, a car service from Boston to New Hampshire can make the trip go smoothly. Whether you're traveling for vacation, attending a ball game, or need a ride to a convention, a car service from Boston to NH will help make your travel more convenient and comfortable. You can even take advantage of a cash discount if you pay in cash or in advance.
We offer car service from New Hampshire to Boston and Cambridge. With various sizes and types of vehicles, it also provides a memorable experience to all its customers.
Car Service Manchester NH City
If you are looking for quality car service in Manchester, NH, you'll be glad to know that there are many great options. Boston Car Service is a top-rated limo service in Manchester specializing in domestic and imported vehicles. Boston Limo has been servicing cars in Manchester, NH, for over three decades and strives to provide the best customer service possible. Generally, airport transportation services will be slightly more expensive than cars in Manchester, NH.
Limo Service in Nashua, New Hampshire
Book a limo service in Nashua, New Hampshire, which can be an excellent way to celebrate prom night. The city is large and situated on the Merrimack River, so there's plenty to see and do. Plus, a limousine can accommodate a large party, making it the perfect option for trips out of town or in bad weather.
There are many great day trips from Nashua, including trips to Boston, the state's capital. Visitors can check out the iconic Fenway Park and numerous museums, including the Museum of Fine Arts and the Isabella Stewart Gardner Museum. Another popular day trip from Nashua is to New York City with Boston City Car Services. Everyone has something to do, from shopping to sightseeing, from museums to theaters to parks to the Big Apple (New York).
Limo Service in Rochester, New Hampshire
If you plan to travel in style around Rochester, New Hampshire, a limo rental may be just what you need. Rochester is located in Strafford County, NH. The city is known for its lilacs in the spring and stunning fall foliage. The town also offers easy access to many popular vacation spots. Its airport, Skyhaven, is a public airport used by businesses and private airplane owners. Rochester is close to the Lakes Region, just a limo ride away.
City Car Service in Hanover NH
When planning your next vacation, there are many things to consider, including airport transportation. Boston black Limo service can provide affordable car services throughout the Seacoast. From Seabrook to Portsmouth, this limo company has the perfect vehicle for you and your guests.
Milford City Limo Car Service
Many businesses prefer to hire limo services for corporate events as well. Limousines also provide an ideal way to tour from Boston to Milford. To book a limo from Boston to MILFORD, go online to a leading online provider.
Boston black car services near me can pick you up anytime and drop you off anywhere in the city. This is an ideal way to go on a date or go shopping. The town is bustling with holiday shoppers, so that a Boston limo service can take you there in style. You can even visit Westfield's Connecticut Post Mall, which has many stores. It's also home to the Rave Cinema, where you can watch 3D movies or IMAX movies.
Limo Service in Dover, NH
Whether planning a night on the town or a special event, a Boston limo service in Dover, New Hampshire, can provide the perfect transportation solution. Dover has a variety of events throughout the year. The Car Services in city with cultural attractions include the Couchette Arts Festival, the Children's Museum of New Hampshire, and the Woodman Institute Museum. Nearby, the Miracle Mile features two major shopping plazas and familiar chain restaurants.
Concord Car Service in City
Concord, New Hampshire, offers several options for city car services. Many people leave transportation for the last minute, but you can avoid many problems by planning. You can select from many types of limousines to suit your preferences and personality. The city is home to various attractions, including the Charlotte Motor Speedway and Zmax Dragway. Boston limo Car service will be able to provide a comfortable and safe ride to and from the airport.
Connecticut Limo Service
With decades of experience in chauffeured transportation, Connecticut limo service to Boston is one of the most trusted names in the industry. Their services range from luxury sedans for the bride and groom to wedding party transportation and airport transportation to and from Yale University in New Haven.
Boston limo service to Connecticut is convenient, comfortable, and affordable. It offers door-to-door airport service in New York City Car Service, Newark, and Hartford. In addition, they service many towns surrounding the New York area. They are the best choice for Connecticut airport transportation.
Car Services in New London, CT
If you're visiting New London, Connecticut, you'll want to take advantage of the beautiful fall foliage season. This scenic time of year is truly spectacular and is only available for a short while. A Boston car service will give you an easy and relaxing way to tour the state's most beautiful fall foliage. It's also an excellent opportunity to get a lovely family portrait taken. There are several types of car services in New London, CT. The most common is the Boston Logan airport car service, which can provide a comfortable ride to your destination.
Car Service Hartford CT
While in Hartford, you can visit several museums and historical sites with a Boston car service. The Connecticut State Capital and Connecticut Science Center are two great places to visit. If you're a fan of classic literature, check out the Mark Twain House & Museum. It's the place where he wrote some of his most famous works. The Aetna Building is one of the world's most significant colonial revivals and is another must-see for any history buff.
Car Service in New Haven
Whether traveling from Boston to New Haven for a business meeting or to celebrate a special occasion, a reliable limo car service can make your trip stress-free. The pricing of car services in New Haven will depend on your needs and requirements. Prices can be expensive, so be prepared to shell out more than you might otherwise. Some companies may also charge you for fuel surcharges during high-demand times. Prices may also be higher during nighttime, special events, and conventions.
Car Service in Stamford CT
If you are a busy business person and need reliable transportation, you can use a Boston car service in Stamford, Connecticut. The company has fully licensed and insured black cars and can arrange airport transfers.
It also provides first-class limo services for sightseeing tours around Stamford, CT. They can also take you to New York City if you wish.
If you travel to New York City or need to get to the airport in style, you may want to hire a Boston limo service. It also offers airport transportation from various airports, including BDL and Boston to JFK Airport Limo Service. In addition, they also offer VIP airport transportation.
Car Service in Bridgeport, CT
If you need a ride in Bridgeport, CT, you may want to hire a car service. A Boston car service to Bridgeport can provide you with many different options. Some of these limo services offer airport transfers. If you're traveling to New York, you may need to get to your terminal early. Limo service to Boston can save you time and money by providing reliable airport transportation.
Bridgeport is home to many parks and recreational areas for those who enjoy the outdoors. The city also has a zoo and Connecticut's largest zoo park. The weather is mild, and you can enjoy the town's scenic beauty. In the summer, the city is perfect for a day at the beach.
Limo Service Danbury CT Transportation
If you're looking for reliable transportation from Boston to Danbury, Connecticut, consider using a limo service. These Connecticut-based companies specialize in providing luxury transportation. From airport transfers to point-to-point service, they can provide you with the right vehicle to meet your specific needs.
The Boston limo service can also take you to various restaurants in the city. If you're traveling with a date or large group, consider using a limo service to transport you to your dinner destination. This way, you'll save yourself the hassle of planning.
Car Service in Greenwich, CT
Regarding getting around town, a Boston car service in Greenwich, CT, is a great choice. Not only do they provide reliable transportation, but they also have highly knowledgeable chauffeurs. These professional limo drivers understand the intricacies of the city, including the best routes for getting from point A to point B. In addition, they can take shortcuts to get you to your destination as quickly as possible.
While these companies typically provide service at the airport, many also offer door-to-door luxury car and SUV services. Whether you need a car for the day or need to travel for business, you can trust a Boston town car service to get you there.
Norwalk Car Service
Traveler's in Norwalk, CT, frequently choose this limo service for convenience and reliability. Many people use them to drop them off and pick them up at the airport. Travelers love the comfort and reliability of a luxury car while away from home. This service is available 24 hours a day, seven days a week.
Limo Service in Milford CT
The most popular provider in Milford, CT, is Boston City Car Services. They provide the quietest cars available in the city . It offers luxury transportation to and from Logan airport. It also provides services to and from the Teterboro and Newark airports and can even transport you to the JFK and LGA airports.
Boston Limo Service to Manchester CT
For a comfortable ride from Boston to Manchester, Connecticut, you may want to book a Boston car service to Manchester, CT. There are plenty of places to see and enjoy while visiting Manchester, CT. Whether taking in the sights or planning a romantic date, its service will provide a comfortable and luxurious ride.
Boston Airport Limo services offer curb-side pickup at the airport and can even provide door-to-door transportation from Boston to Manchester, CT, and vice versa. The luxury cars are waiting outside the terminal with a sign welcoming you. You'll arrive at the airport on time and relax in the luxury vehicle of your choice.
Waterbury Limo Service
Boston service is a convenient way to explore the city. Different limo companies offer various types of vehicles. A Boston limo service is ideal if you want to feel relaxed while driving. These vehicles provide an elegant ride and complete freedom to explore the Waterbury, CT, city in the comfort of a luxury black limo.
Car Service NYC Offers Convenience and Luxury
If you've ever traveled in New York City, you know how unpredictable the public transportation system can be. You can reserve a car service in advance or hire one on the spot, allowing you to plan and save time. Some car services even offer car seats, which can be extremely useful for traveling with children.
If you're traveling on business, you can hire a black car service in New York for your corporate events or business trips. Boston Car Service is a popular service for getting to and from Newark airport, and their rates are competitive. If you're in the market for a reliable car service in New York City, you'll find the experience rewarding.
NYC Limo Services
Whether traveling for a corporate event or a romantic evening out, a luxury Boston to NYC limo service is a perfect choice. The driver will know the best routes through the city and learn how to avoid the most congested streets.
While some think that limos are only for the rich, they are available to everyone. Depending on your needs, you can hire a luxury limo for one night or a whole day. It is the perfect way to travel to a special event or make your way to the airport in style and luxury.
If you're a first-time visitor to New York, a limo is a must-have to ensure a smooth and relaxing experience. NYC is a vast city, and the stress of navigating the city on your own can be extremely high. Even a simple A-to-B trip can take much longer than you originally planned. And limo drivers in New York are notorious for their rude attitude. Sometimes, they'll refuse to accept you out of the borough or take you full stop.
Limo Services in Buffalo
If you are looking for a luxury limousine that can take you anywhere in the city, consider Boston limo services near me in Buffalo. This limo company has a vast selection of vehicles for you to choose from Boston to Buffalo.
Prices for limo services from Boston in Buffalo vary, depending on the service you need. You can book your vehicle online and compare prices from different providers.
You may consider hiring a party bus if traveling in a large group. These vehicles have LED lights and MP3 sound systems and can seat up to fifteen people. They can also accommodate a lot of luggage.
Limo Services in Rochester, NY
If you're planning a special occasion and want to ensure that you arrive in style, limo services in Rochester, NY, from Boston, are the perfect way to travel. Rochester, NY, is home to some of the best limousine services in the world. Many of these limos have been manufactured in Rochester, and each is meticulously maintained.
Booking a limo is an excellent choice for airport transportation, business trips, and special occasions. Limo Service from Boston to Rochester, NY, are a great way to impress your clients or wedding guests. Whether celebrating an anniversary, bachelor party, birthday, or any other occasion, Boston black car service is a great way to ensure your special event is a success.
Albany, NY Limo Services
Whether you are celebrating a birthday or an anniversary or looking for a night out on the town, you can find a limo service from Boston to the Albany area. If you're planning a special occasion, you can choose a luxury car service from Boston Car Service to Albany. If you're looking for something a little more exotic, you can choose a Range Rover or Charger Hellcat.
Car Services in Brooklyn and Manhattan
Many New Yorkers rely on car services in Brooklyn and Manhattan for transportation. These services struggle with everyday problems, including poor car conditions, customer safety, and lack of insurance and license. Choosing a provider with a good track record of user experience is also essential.
Boston Car Service is one of the most popular car services in Brooklyn. It also provides various services, such as first-class service for special events. The chauffeurs are highly experienced and know the area. As a result, you can focus on other aspects of your trip while black car service takes care of the rest.
Limo Service in Yonkers
To impress your guests, you should look for good limo service in Yonkers from Boston. It is essential to understand that the demand for limousines increases after 5 p.m. So, if you want to hire a limo for a few hours, request at least five hours in advance.
If you're planning a prom night, a limo can make the night more enjoyable for everyone involved. You can hire a limo for your date or have them pick you up at your home or any other location in Yonkers from Boston.
Limo Services in Syracuse for Special Events
Limo services in Syracuse from Boston are a great way to transport your guests if you plan a significant event such as a wedding or corporate event. There are also party buses that cater to the needs of high school students. The Taste of Syracuse Festival in downtown Syracuse is another popular event for which party buses can be booked. Guests can sample the cuisines of more than 100 restaurants during the event.
Business corporate traveler's often rent limos to take essential clients to a restaurant or other important events. This way, the driver can focus on the conversation with the clients and the passengers.