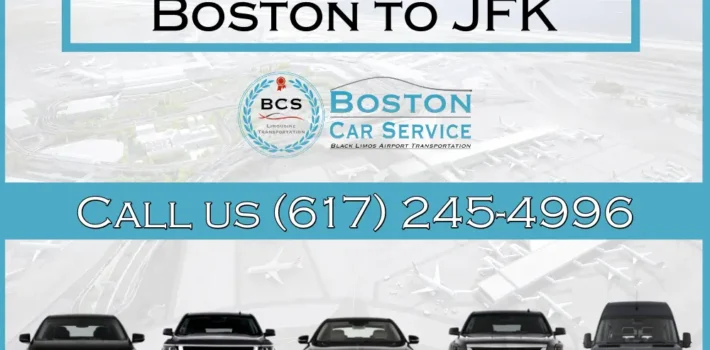 Are you heading to JFK Airport from Boston? Skip the hassle of public transportation and consider booking a car service instead! Whether travelling for business or pleasure, using a car service can enhance your journey and make it more convenient.
In this post, we'll explore the benefits of opting for a car service from Boston to JFK airport, the features and amenities offered by top providers, factors to consider when choosing a provider, how to book and prepare for your trip with a car service, cost comparison between different options, customer reviews and experiences on this route, as well as advantages of booking in advance or exploring last-minute options. So fasten your seatbelt (literally!) as we embark on an exciting ride through the world of car services from Boston to JFK Airport!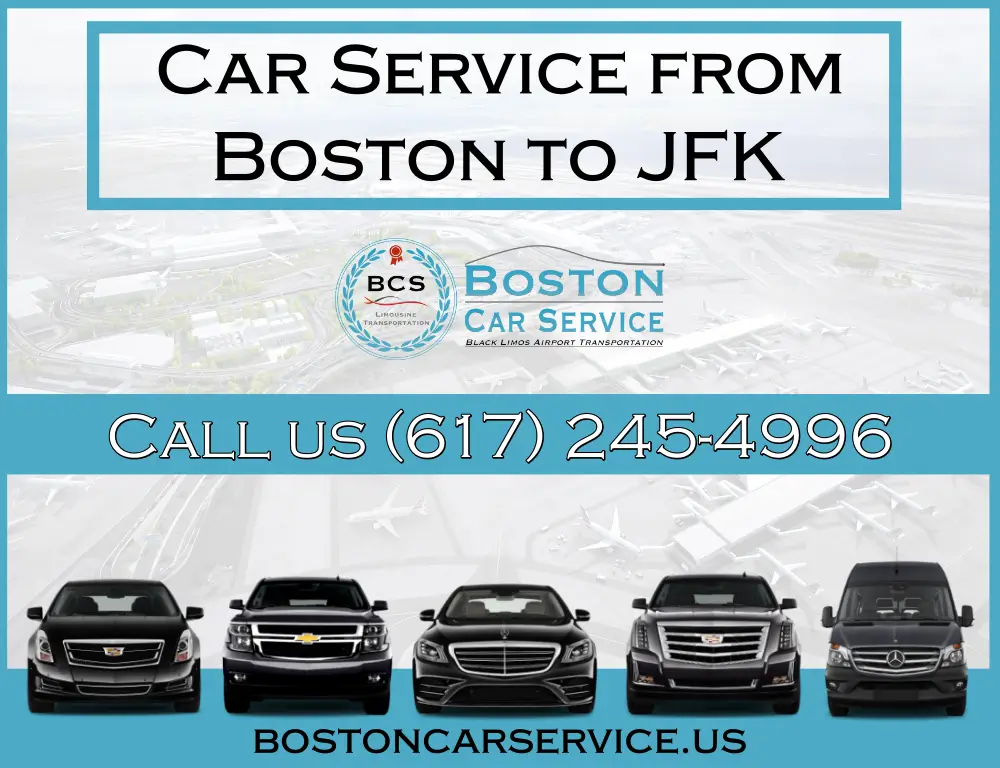 Factors to consider when choosing Boston car service for this route
1. Reputation and Experience:
One of the first factors to consider when choosing a car service for your journey from Boston to JFK Airport is its reputation and experience in the industry. Look for companies that have been serving this route for a significant amount of time and have positive reviews from past customers.
2. Fleet Size and Vehicle Options:
Another critical factor is the car service's fleet size and the range of vehicle options it offers. Make sure we have enough vehicles available to accommodate your travel needs, whether you're travelling alone or with a group. Additionally, check if they provide different types of cars, such as sedans, SUVs, or even luxury vehicles, if you prefer added comfort.
3. Safety Measures:
Safety should always be a top priority when selecting any transportation service, whether the car service has well-maintained vehicles with modern safety features like airbags and GPS tracking systems. It's also essential to inquire about our driver screening process and ensure that all drivers are properly licensed and trained professionals.
4. Punctuality:
Timeliness is crucial for airport transportation, so choose a car service known for its punctuality record. Check customer reviews or testimonials specifically mentioning on-time pickups and drop-offs.
5. Price Transparency:
Consider transparency in pricing while comparing different car services on this route; avoid hidden fees or unexpected surcharges that can catch you off guard later on.
6. Customer Support:
Assess the quality of customer support each car service Boston provides before deciding.
How to book and prepare for your trip with Boston Limo service
Booking and preparing for your trip with a car service from Boston to JFK Airport is a breeze. Here's how you can make the process smooth and stress-free.
When booking your car service, provide all necessary details such as date, time, pickup location in Boston, and drop-off location at JFK airport. Double-check these details to make sure everything is clear and precise.
On the day of your trip, be prepared by having all relevant documents handy. This includes your confirmation email or receipt from the Boston Limo service and any identification or travel documents required by airports or authorities.
Plan for potential traffic delays or unexpected circumstances during your journey. Leave ample time before your flight departure to account for unforeseen situations and ensure a smooth ride to JFK airport.


Advantages of booking in advance and potential last-minute options
When booking a car service from Boston to JFK Airport, planning ahead has several advantages. You can ensure a reliable and convenient transportation option by making your reservation in advance. Here are some key benefits of booking early:
1. Peace of mind: By securing your car service ahead of time, you can eliminate the stress and uncertainty that often come with last-minute arrangements. Knowing that your transportation is taken care of allows you to focus on other aspects of your trip.
2. Guaranteed availability: Popular routes like Boston to JFK airport can get busy, especially during peak travel. By booking in advance, you can secure a spot with the car service provider of your choice and avoid any potential availability issues.
3. Better pricing options: We offer discounted rates or special promotions for customers who book early. These deals can help you save money while enjoying top-notch transportation services.
4. Customization options: When you book in advance, you can choose vehicle types and additional amenities based on your specific needs and preferences.