Welcome to the ultimate travel guide from Springfield MA to Boston MA! Whether you're a local looking for a weekend getaway or a visitor exploring the wonders of Massachusetts, we have got you covered. From transportation options to must-see attractions, we'll help you make the most of your journey from Springfield to Boston. So buckle up and get ready for an adventure through two vibrant cities that showcase New England's rich history and captivating charm. Let's dive in!
Transportation options from Springfield MA to Boston MA
If you're looking to travel from the charming city of Springfield, Massachusetts, to the bustling metropolis of Boston, several transportation options are available. Whether you prefer convenience, affordability, or a combination of both, there's a mode of transport that will suit your needs.
Boston Car Service offers regular limo service between Springfield and Boston. Black Car Service is often affordable and provides a direct route, making it a convenient choice for many travelers.
The distance between Springfield and Boston is approximately 90 miles, which Limo can cover in around two hours. This allows for flexibility in terms of departure times and also gives you the freedom to explore other attractions along the way.
If you're looking for a more luxurious experience or have a larger group traveling together, hiring a Boston limo service may be worth considering. A professional chauffeur will pick you up in style from your desired location in Springfield and whisk you away comfortably to any destination in Boston.


Things to do and see in Springfield
Springfield, Massachusetts, may not be as famous as its neighboring city, Boston, but it has plenty to offer regarding things to do and see whether a history buff or an art enthusiast, Springfield has something for everyone.
One of the must-visit attractions in Springfield is the Dr. Seuss National Memorial Sculpture Garden. This whimsical garden features bronze statues of beloved characters from Dr. Seuss's books, such as The Cat in the Hat and Horton the Elephant. It's a fun and nostalgic spot to bring out your inner child.
If you're interested in history, visit the Springfield Armory National Historic Site. As one of the country's first armories, this site played a significant role in American military history. Explore exhibits showcasing firearms manufacturing techniques and learn about the Armory's impact on industry innovation.
Art lovers will appreciate visiting the Museum of Fine Arts at Springfield College. This museum houses an impressive collection of American art from various periods and styles. From paintings by renowned artists like John Singer Sargent to contemporary works by local talent, there is no shortage of artistic inspiration here.
For outdoor enthusiasts, Forest Park is a must-see attraction in Springfield. Spanning over 735 acres, this urban oasis offers walking trails, picnic areas, gardens, playgrounds, and even a zoo! Take time to soak up nature's beauty while exploring this stunning park.
Take advantage of visiting The Big E if you're lucky enough to be in town during September/October. Known as New England's Great State Fair since 1916, tons of food stands sell classic carnival fare like fried dough topped with powdered sugar alongside more adventurous eats like deep-fried Oreos!
These are just a few highlights of what Springfield offers visitors and residents alike! So, next time you travel between Boston and Springfield, remember there is plenty to see and do in this vibrant city.
Things to do and see in Boston
Boston, the vibrant capital of Massachusetts, offers many exciting things to do and see. Start your exploration by taking a stroll along the historic Freedom Trail, where you can immerse yourself in the city's rich history. From Paul Revere's House to the Old North Church, each stop on this trail tells a fascinating story.
For art enthusiasts, visiting the Museum of Fine Arts is a must. With its vast collection spanning various periods and cultures, there's something for everyone to appreciate here. Remember to check out their rotating exhibitions for a fresh perspective on art.
Sports fans will be delighted with Boston's sports scene. Catching a Red Sox baseball game at Fenway Park or cheering for the Celtics or Bruins at TD Garden is an experience like no other.
Foodies will rejoice in Boston's culinary offerings. Indulge in some delicious seafood at Quincy Market or dine at one of the city's many acclaimed restaurants serving everything from traditional New England fare to innovative fusion cuisine.
If you're seeking natural beauty amidst an urban landscape, head to Boston Common and Public Garden, where you can relax by the picturesque pond or take a leisurely swan boat ride.
With its blend of history, culture, sports, and culinary delights, Boston truly has something for everyone. So make sure it's on your list when planning your next adventure!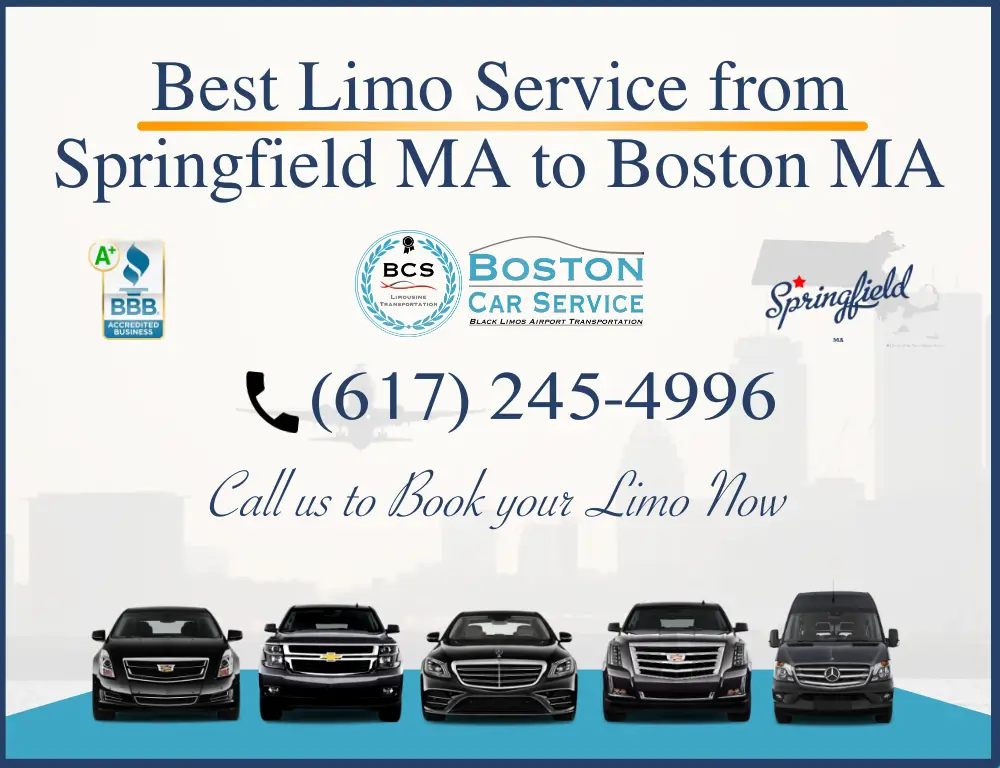 Comparison of cost of living between Springfield MA to Boston MA
When considering a move to a new city, one crucial factor is the cost of living. Springfield and Boston are two cities in Massachusetts that offer unique experiences and opportunities, but their cost of living can differ significantly.
Regarding housing costs, Springfield generally has more affordable options than Boston. The median home price in Springfield is lower than in Boston, making it an attractive option for those looking to purchase property or rent at a lower cost. Additionally, utilities and other essential expenses are more budget-friendly in Springfield.
However, it's essential to note that while Springfield may offer lower housing costs overall, there can still be variation within specific neighborhoods. It's crucial to research different areas and assess your preferences before deciding.
Transportation costs also play a role in the overall cost of living. In Boston, public transportation systems like the subway (known as the "T") are widely available and convenient for getting around the city without needing a car. This can help save on gas expenses and parking fees that might be more common in Springfield.
On the other hand, if you prefer driving or rely on owning a car for your daily commute or activities outside of work or school, remember that owning and maintaining a vehicle comes with its expenses, such as insurance premiums and regular maintenance costs.
Another aspect where Boston tends to have higher costs is dining out and entertainment options. With its vibrant food scene offering diverse cuisines from around the world alongside renowned cultural institutions like museums and theaters, enjoying these experiences often comes with higher price tags than you might find in Springfield.
While both cities have unique advantages regarding the cost of living, factors such as housing prices and transportation options significantly distinguish them. Whether you prioritize affordability or access to big-city amenities will determine which city suits your lifestyle best.
Pros and Cons of living in Springfield vs. Boston
When it comes to choosing where to live, both Springfield and Boston have their unique advantages and disadvantages. Let's take a closer look at the pros and cons of each city.
Springfield, located in western Massachusetts, offers a more affordable living cost than its counterpart. Housing prices are generally lower, making it easier for individuals or families on a budget to find suitable accommodations. The city also has a strong sense of community, with plenty of local events and festivals that unite residents.
On the other hand, if you're looking for big-city amenities and opportunities, Boston is the place to be. Known as the "Hub" of New England, this bustling metropolis boasts world-class universities like Harvard and MIT, renowned medical centers, and cultural institutions. It's a hub for innovation and entrepreneurship.
In terms of car service Boston options, both cities have their strengths. While public transportation is more developed in Boston with its extensive subway system (known as the "T"), Springfield relies heavily on cars for commuting. However, traffic can be much heavier in Boston due to its larger population.
Another factor worth considering is job opportunities. With its diverse economy spanning healthcare, finance, education, technology, and tourism sectors, Boston offers numerous employment prospects across various industries.