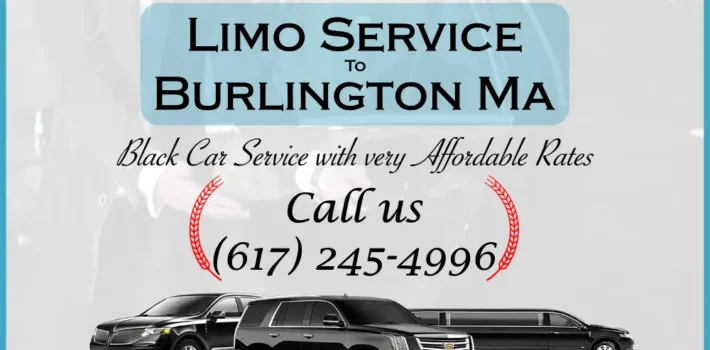 If you're planning a trip to Burlington, MA, and looking for a convenient and luxurious mode of transportation from Boston Logan Airport, a Boston limo service is the way to go. With its comfortable seating, spacious interior, and professional chauffeurs, you can sit back and relax while enjoying the scenic drive to your destination.
Nestled in Middlesex County, Massachusetts, Burlington, MA, is a picturesque town with a rich history and vibrant community. Known for its proximity to Boston, this charming suburb offers the perfect blend of small-town charm and big-city amenities.
Burlington, MA, boasts an array of shopping destinations, including the famous Burlington Mall. With over 185 stores and restaurants, it's a shopper's paradise. But that's not all – the town also features numerous parks and recreational areas to enjoy outdoor activities like hiking or picnicking.
If you're a history buff, visit the Francis Wyman House Museum. This historic landmark showcases artifacts from early settlers and provides fascinating insights into Burlington's past.
Food enthusiasts will delight in Burlington, MA's diverse culinary scene. From cozy cafés to upscale dining establishments, there's something for every palate. Indulge in mouthwatering seafood dishes or savor the global cuisine that talented local chefs prepare.
With its convenient location near major highways like Route 3A and I-95, getting around Burlington, MA, is relatively easy. However, traffic congestion can be challenging during peak travel times. That's why a reliable car service Burlington MA is an excellent choice to navigate the area stress-free while enjoying luxurious comfort.
The following section will delve deeper into finding the best way to get around Burlington, MA, easily!
What are some of the best places to visit in Burlington, MA?
One of the top places to visit in Burlington is Mary Cummings Park. This 210-acre park offers breathtaking views of meadows, forests, and ponds. It's the perfect spot for hiking, picnicking, or enjoying nature's beauty.
If you want to learn about history, visit the Burlington Historical Society Museum. This small but informative museum showcases artifacts and exhibits that highlight the town's rich past.
For those looking for some retail therapy, head over to The District Burlington. This upscale shopping center boasts a variety of high-end stores and restaurants. It's the ideal place to indulge in retail therapy or enjoy a delicious meal with friends and family.
Sports enthusiasts should catch a game at Fenway Park when visiting Burlington. Just a short drive from Boston Logan Airport, this historic ballpark is home to the beloved Boston Red Sox.
Remember to check out Wayside Commons during your stay in Burlington. This open-air shopping center features an array of shops and eateries set amidst beautiful landscaping.
No matter what your interests may be, Burlington has something for everyone!
How much does it cost to take a limo from Boston Logan Airport to Burlington, MA?
If you're planning a trip to Burlington, MA, and want to arrive in style, consider hiring a car service from Boston Logan Airport. But how much does it cost?
The cost of a limo from Boston Logan Airport to Burlington, MA, can vary depending on several factors. These include the distance between the airport and your destination, the type of limo you choose, and any additional services or amenities you require.
On average, you can pay around $150 to $200 for a one-way trip in a standard luxury sedan. If you prefer something more spacious, like an SUV or stretch limousine, prices may range from $200 to $300 or more.
Remember that these prices are estimates and fluctuate based on demand and other variables. Contacting different limo service Burlington MA providers for specific quotes tailored to your needs is always best.
While traveling in a limo may seem luxurious, splitting costs with friends or family members can make it more affordable for everyone involved. Plus, it adds extra comfort and convenience during your journey.
So if you're looking for a stylish way to travel from Boston Logan Airport to Burlington, MA, consider booking a limo service Burlington MA that suits your budget and preferences!